Wash & Fold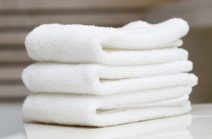 Laundry is an inescapable fact of life but now you can escape it. Let WashClub Bay Area give you one less thing to worry about.
No more hassles of dealing with coin changers, parking spots, long wait for your turn or fights for refunds. Nothing is worth more than spending time with your little ones or doing what you like doing most and following more profitable pursuits.
Our ordering process is as simple as 1-2-3!
Place your order on our easy to use web site or app (available for iOS as well as Android) from your computer, tablet or smart phone. Select your options and any special care instructions place them in your shopping cart.


Select a pickup and delivery time and complete the order.


You will receive a confirmation via your selected preference: e mail or text message.
When our WashClub driver is on his way for pickup or delivery you will receive an email or text message notification approximately 30 minutes or less prior to their arrival so that you don't have to wait by your door and worry about a three-hour window. Our driver will pick up or deliver directly from/to you, or from/to your doorman (as per your preference).
Every customer's laundry is handled separately and with great care. Any special instructions or requests indicated in your order are strictly followed. Our system allows our customers to provide specific instructions for each and every item added to the shopping cart. After the clothes are washed and dried our laundry professionals will fold them to keep them wrinkle free and fresh. And then they are packed in our branded bags.
So, download the app now or go to our web site and get started. Get your life back!